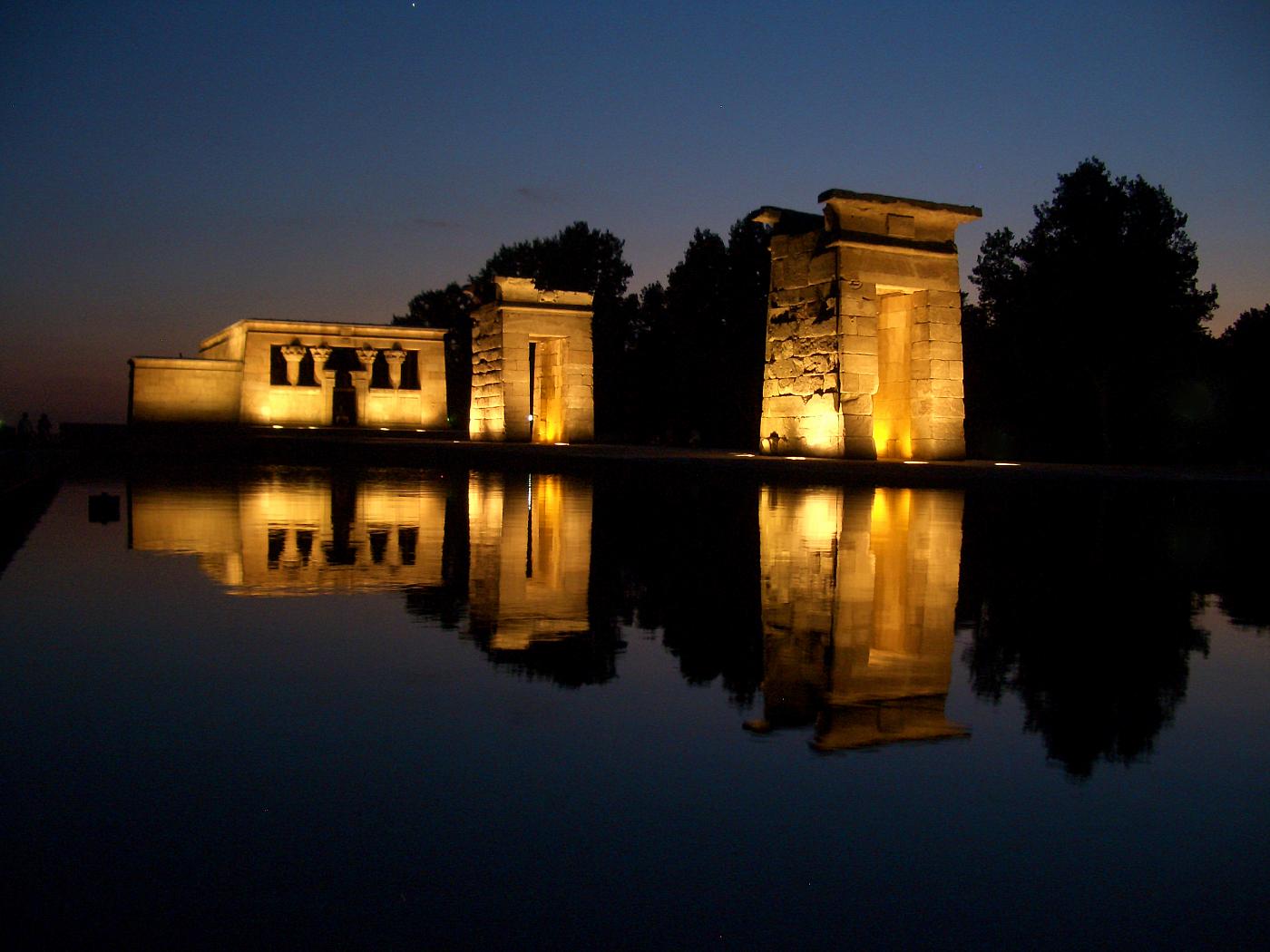 First week in Madrid – the good stuff
Posted on July 18, 2010 at 11:28pm Madrid / 5:28pm Cincinnati by Kelly Larbes

As expected, our first couple weeks in Madrid have been a whirlwind. It's inconceivable how much there is to do when you move to a new country. Sometimes I feel like I am running around like a chicken with my head cut off. Through all of the stressful challenges though, we have certainly taken the time to have fun and appreciate some of the good stuff Madrid has to offer.
The World Cup
Seeing Spain's last three matches of the World Cup and their eventual championship victory was spectacular and deserves a blog post of its own. We watched the final game with over 300,000 people on large screen TVs in Plaza de Colón and Plaza de Cibeles. We chanted and sang along with the crowd. We watched people shake with excitement when Spain scored and grown men cry when they won. We celebrated afterwards in the streets in Madrid. The streets flooded with over a million people creating a massive sea of red and yellow full of cheers and horns. It was a night to remember.
Our temporary digs: Jardines de Sabatini Aparto Suites
When looking for a temporary place to stay in Madrid we wanted a place with reliable internet, a kitchen, and a good location. We stayed at Jardines de Sabatini Aparto Suites, a smaller family-owned hotel, whose rooms are really part hotel and part apartment. It is one of the nicest hotel experiences I've ever had because our room was great, our kitchen was very convenient, our view of the Royal Palace was beautiful, and our service was outstanding. The three receptionists, the hotel manager and the owner were all especially kind to us. They answered my endless questions about where to shop and where to watch the World Cup and even endured my game of charades to help me figure out the Spanish word for a transportation dolly (carretilla). And the owner, Charo, showed us the hotel's new unique event space, full of classic cars.
A travel in time: old and classic cars
Charo grew up around her father's collection of classic cars and when he died, Charo and her sister inherited nearly 100 cars. Charo turned part of the garage below the hotel (which already had marble flooring) into a unique event space where she exhibits about 20 of her favorite cars along with large scale photographs of old Madrid. Many of the cars can still be driven and are in mint condition.
Charo gave us a tour and we sat inside a few of the cars. The old Rolls Royce, Cadillac and Jaguar were flashy and beautiful. They looked liked they would fun to ride in. One of our favorite cars was actually a tiny Isetta from the 1950s, which had a single door that opened in the front. It was similar to the car that Steve Urkel drove on Family Matters.
Gay pride parade and the Kylie Minogue concert
The weekend we arrived in Madrid was Gay Pride Weekend, one of the largest gay pride festivals in Europe, which attracted thousands of tourists and many interesting characters. Jay and I attended the gay pride parade and the concert finale Saturday night. We saw numerous racy costumes that made me blush; clearly a lot of guys were out to attract attention, and there were people snapping photos everywhere. I was surprised how many families with young children or elderly were out to watch the parade too. I loved seeing the expressions on the elderly ladies' faces when they saw one guy in just his birthday suit and fluorescent paint.
At midnight there was a free concert in the large Plaza de España; a very appropriately Spanish time to begin a concert since Spaniards seem to be night owls. An estimated 800,000 people attended the concert and the myriad of people stretched down the street as far as we could see. Kylie Minogue headlined the concert and put on a great show.
One of the biggest differences we've noticed between Croatia and Spain is that the general population seems to have shrunk about a foot. Croats are unusually tall and the Spanish are short, so the difference is quite noticeable. Its been very convenient for us (especially Jay) at events like this and the World Cup. We always have a pretty good view even in a large crowd.
West Park and the Temple of Debod
I always love city parks, so we visited the nearby West Park (Parque del Oeste) a few times to enjoy its gardens, trees and pretty green spaces. Due to its proximity and numerous paths, it will probably end up being my running park, even though it is a bit too hilly for my preference.
My favorite part of the park was the Temple of Debod, which is actually an ancient Egyptian temple. It was formerly located in Aswan, Egypt, so I would've seen it on my trip to Egypt this past November if it was still there. Egypt gave it to Spain as a gift of appreciation for helping save the revered temples of Abu Simbel that were endangered when Egypt built the Great Dam of Aswan in 1960. Egypt was short on money, but not short on ancient treasures. Spain rebuilt the temple on a shallow pool of water in the park, which gives a beautiful reflection, especially as the sun sets.
Food selection
I've always heard you should not go to the grocery store when you are hungry because you will buy too much. Well, you definitely should not go to the grocery store when you are hungry and you haven't seen such an amazing selection of food in over a year. I went a little crazy on my first trip to El Corte Inglés (a huge "everything" store throughout Spain). There was so much wonderful food and such a variety. There were infinite cheeses, including cheddar! And there was deli sliced turkey, which I might be most excited about. And tons of spices and sauces and cereals and desserts and frozen foods and yogurts and juices and delicious chocolate chip cookies. I kept piling more and more things in my cart. It was a good thing I had to carry everything home myself, or I'm not sure when I would've stopped.
So far we've been enjoying big city living. We've barely scratched the surface of what Madrid has to offer. We are looking forward to exploring more of the city and making new friends. And we are always up for hearing advice from any former Madrid visitors or Madrileños (Madrid natives).
Click here to view more photos from our World Cup viewing experiences.
Click here to view more photos from the Gay Pride Parade and Kylie Minogue concert.
Click here to view more photos from our first week in Madrid.