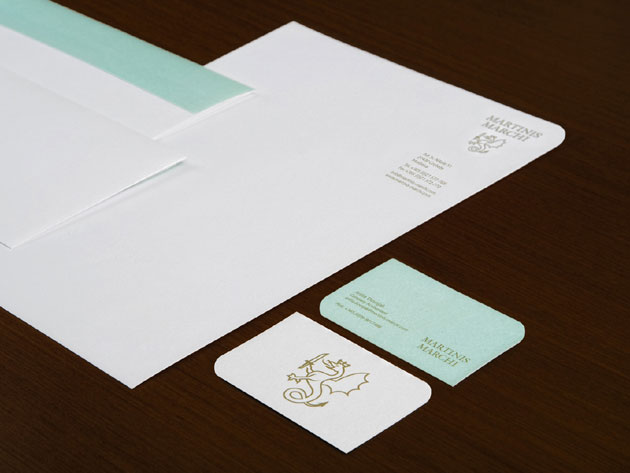 Graphic Design Studio Elevator, and my Favorite Project, Martinis Marchi
Posted on June 16, 2010 at 10:08pm Madrid / 4:08pm Cincinnati by Kelly Larbes

As we get ready to leave Croatia to move to Spain, we've started to reflect a lot on the 15 months we've spent in Croatia, especially everything we've loved and learned. For over a year now, I've worked at a small graphic design studio in Split called Elevator. I've learned a lot about myself, design, and working in a completely foreign environment.
I was most surprised about how the country's culture affects every aspect of business. Wooing clients is a long process with lots of coffee meetings. Jobs are often awarded based on who you know, political associations or a looong chain of who owes who a favor. Getting paid can be a prickly situation. Many communist attitudes are still prevalent. Government policies don't promote entrepreneurship and it hurts smalls businesses. Running a business in Croatia is tough. I'm glad I got to learn the ropes of working in this crazy country without actually having my own business. I think and hope it will make me a more agile designer in the future.
I often get asked by family and friends what it is like to work here and what I am working on. A couple months ago I posted about similarities and differences at work, and I've been meaning to post some images from my favorite project at Elevator. There were quite a few projects I really enjoyed, but the redesign of Martinis Marchi was my favorite.
Martinis Marchi is an esteemed (i.e. very pricey) hotel located in an 18th century castle on the island of Šolta. Their old identity and all of their communications were inconsistent and confusing. At Elevator, we had the opportunity to give them a new look and strategy. Of course, they wanted their new identity to communicate the moon and the stars, contemporariness, heritage, exclusivity, and more. We took the dragon from the castle's original coat of arms, redrew him, and gave Martinis Marchi an identity to match their prestige.
I had a lot of fun working on this project. The owners of the hotel were German, so all business was conducted in English, allowing me to be fully involved in everything. The only downside was that I didn't get to stay overnight at the hotel.
This was just one of my favorite projects. Other favorites included the PPK redesign (meat producer), Dalmatia Music Festival collateral, and Split Summer Festival concepts (speculative work that was never produced, but fun to create). It was all a fun run.
I'd like to thank my boss, Tony Adamic, for wanting to bring an American to his studio and for giving me the opportunity to live in such a wonderful place.